Our colleague Marta Flórez Igual (Museo de Bellas Artes de Asturias) will organise the workshop "INSIDDE: Integration of technological solutions for imaging, detection and digitisation of hidden elements in artworks" at the conference Digital Heritage 2015. This even will be held in Granada (Spain) from 28th September to 2nd October.
Five speakers will participate in this workshop: Hamdi Dibeklioglu (Delft University of Technology), Raffaella Fontana (Istituto Nazionale di Ottica), Irina Yordanova (Regional Museum of History Stara Zagora), Haida Liang (Nottingham Trent University) and Marta Flórez Igual.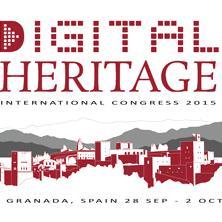 Free access for those attending the conference.
[1] http://www.digitalheritage2015.org/